World's Most Talented - India vs. Romania
Sylwia Freda opens up about Worlds Most Talented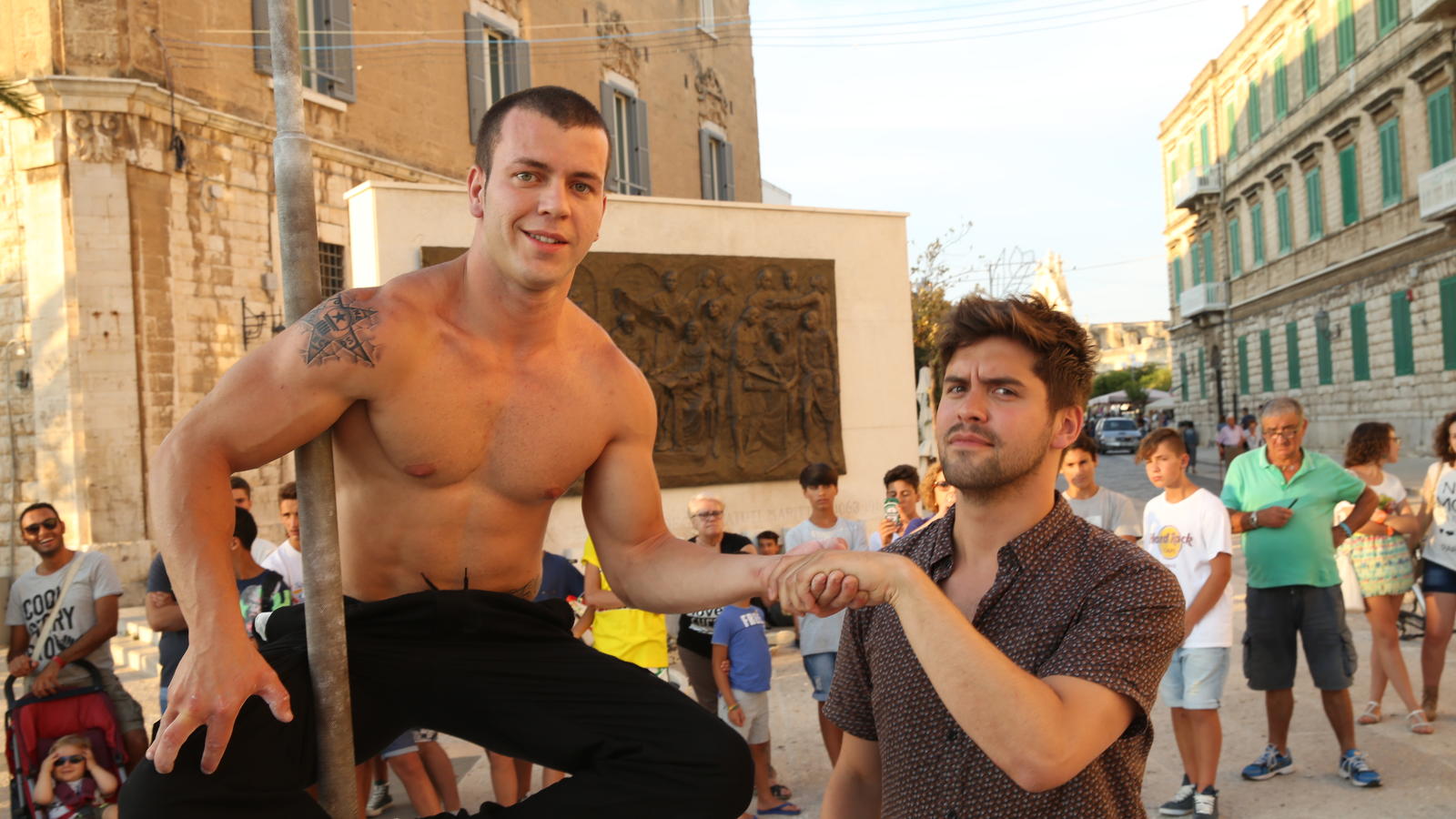 Sylwia Freda
W!ZARD News Author
Tweet
Aired on Watch, 'World's Most Talented' is a brand new entertainment show in which presenters Laura Jackson and David Brain visit a different country each week in search of talented performers who are shocking, entertaining and inspirational. The performers are judged by a group of 100 online critics who will vote for their winner in a finale.

The first episode shows David visit India where he meets a martial arts stunt couple – the husband places a coconut on wife's neck and chops it in half with a machete which was quite shocking as he was quite close to cutting her throat, a 5 and a half year old limbo skater – the boy limbo skated under 10 carsv which was not as exciting but still quite distinct, a 66 year old BMX yogi who performed on top of a cliff and an extreme archer who shot 5 balloons with 5 arrows at once.

We also see Laura visit Romania where she meets an extreme unicyclist who faces his height fears and cycles on a dam which was terrifying to watch but quite exciting at the same time, a football commentator who screamed 'goal' for 21 seconds which was quite a disappointment, a child contortionist and a Rubik's cubist who was blindfolded and solved the cube in 1 and a half minutes which was impressive but not quite distinct.

We watched the reactions of judges from different countries after every act performed and weren't afraid to share their thoughts with one of the judges saying that the child contortionist looked like she had no bones. All of the judges chose their favourite act and it turns out that the most terrifying act – the extreme unicyclist from Romania won with 36% of the votes.

I highly recommend this TV show and I think the concept of it is quite good as it's something different than other entertainment shows because it's set in different countries that don't get noticed as much by us. The presenters seem to have a good relationship with each other and Jonathan Ross proved he's a great narrator. The only negative of this programme is that some of the acts may not be as exciting and distinct as others.