Review: Backstreet Boys - Show 'Em What You're Made Of
The Backstreet Boys are back!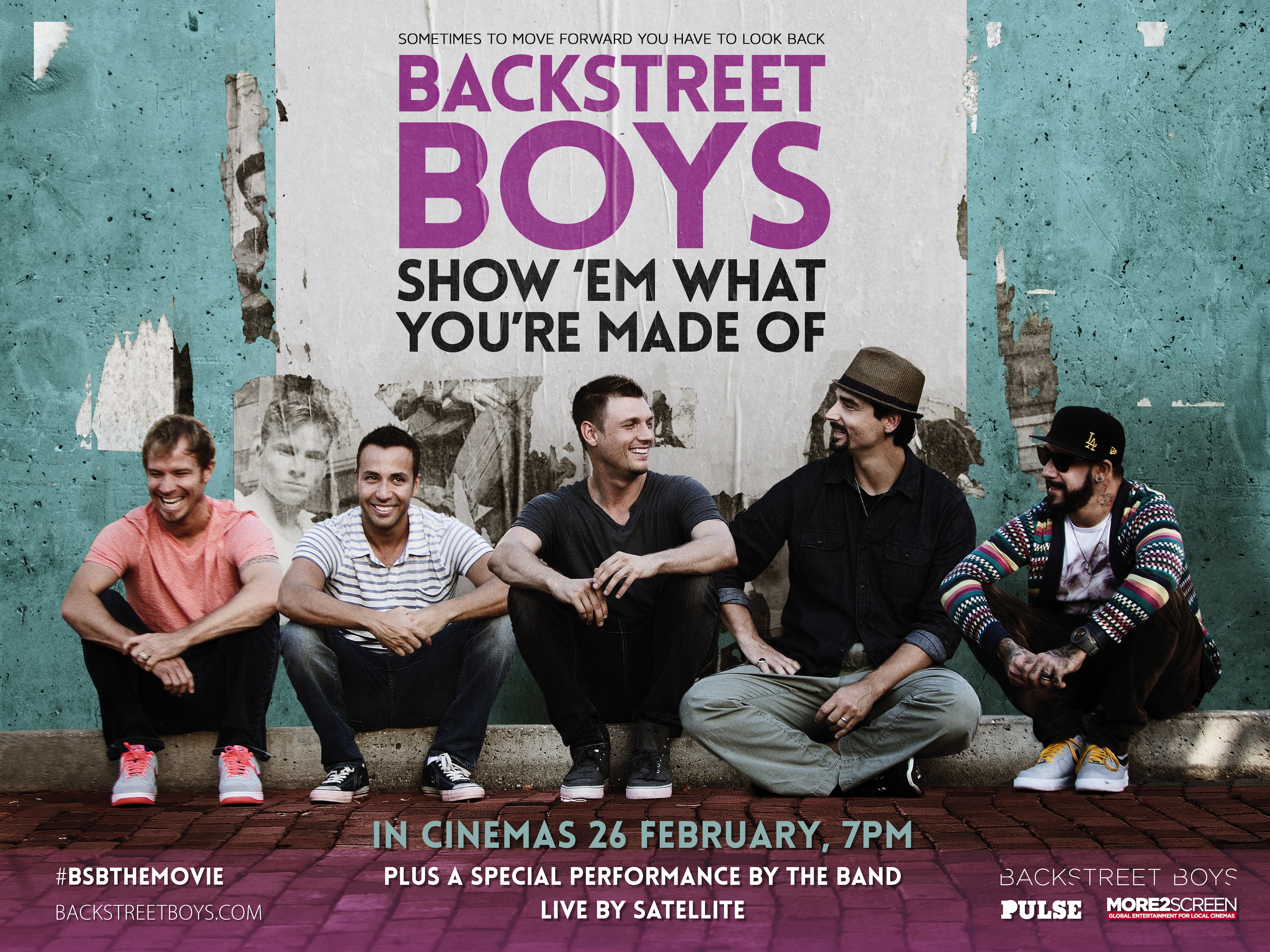 SylwiaFreda
W!ZARD News Author
Tweet
The Backstreet Boys are back! The documentary film shows the five members of the band starting a new chapter in their life by reuniting and working on their 20th anniversary album titled In a World Like This and their brand new tour.

Show 'Em What You're Made Of is quite an intimate documentary but in a positive way as we can see the connection between the men throughout the film, especially when they go to visit their home towns and when they rehearse.

The film features old clips of the boy band from their past and it shows them reminiscing over their good memories but what really makes this film real is the band mates, not only talking about the good times, but also talking about the issues they faced when they were a part of the music industry at such a young age such as dealing with their manager treating them badly and him stealing their money.

It's a documentary about a boy band but I think there's too much talk and not a lot of music; so much talking makes it quite hard for the person who's watching to pay attention non-stop.

If you are a Backstreet Boys fan then I hugely recommend this film however if you are only slightly familiar with them, then there is a chance that you might not find the documentary interesting and it will be hard for you to watch it from beginning to end.

BACKSTREET BOYS: SHOW'EM WHAT YOU'RE MADE OF is in cinemas nationwide on 26 February followed by a special performance by the band broadcast live by satellite. Visit http://www.backstreetboys.com/international for more.