Review: Big Hero 6
Finally a film that inspires young people to learn science rather than pretend to be an Ice Queen or a Snowman.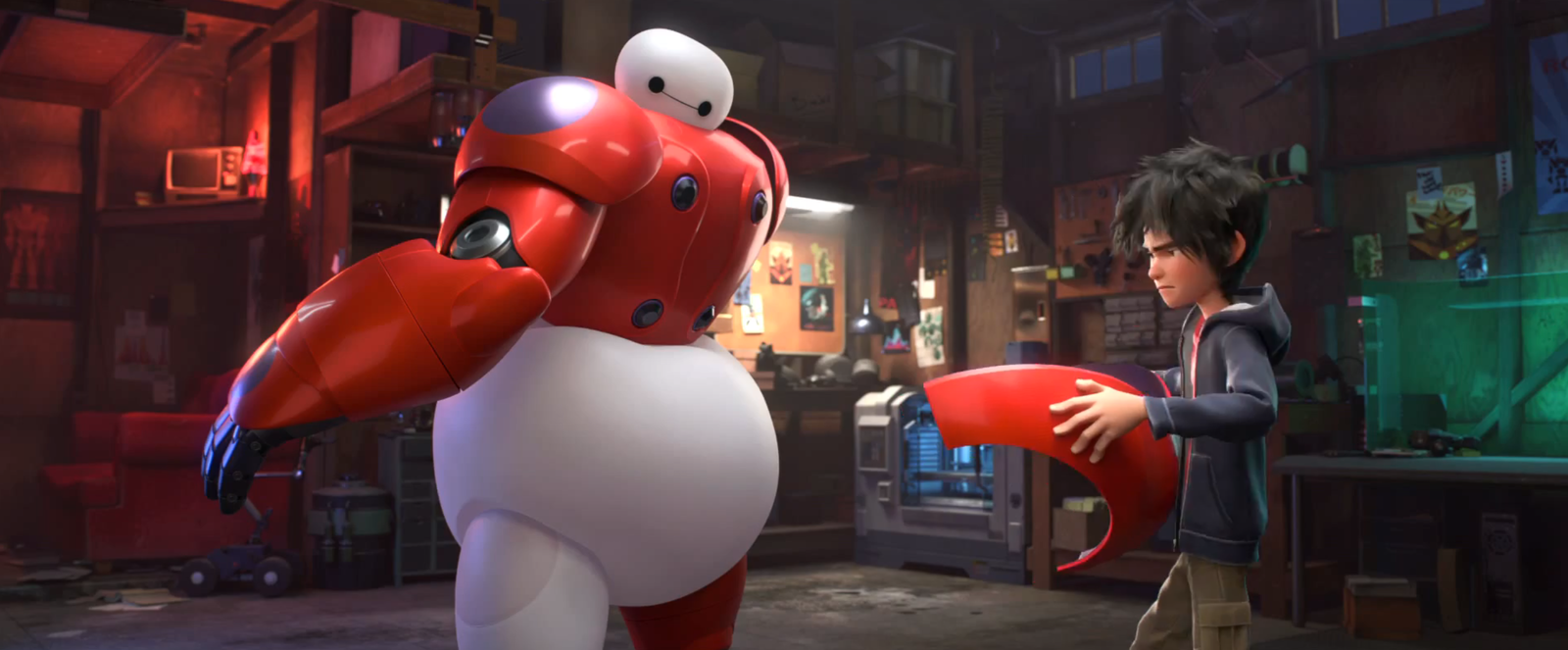 JamesGilmore
W!ZARD News Author
Tweet
Following the success of 2013's Frozen, the impact of which we are still feeling today, the animators at Walt Disney Animation Studios were under immense pressure to produce a new film that would test the boundaries and make a mint. It seems that with Big Hero 6, they've found their match.

Big Hero 6 tells the story of child prodigy Hiro Hamada and his relationship with plus-sized inflatable robot, Baymax, who was created by his brother before his untimely death. Whilst still battling with emotions of denial and loss, Hiro Hamada and a group of friends from his brother's old Tech University, find themselves facing a new battle: a high-tech villain.

Disney's latest animation effort should be applauded in all rounds – the animators and storytellers at the Animation Studios have successfully told a traditional young-beating-old, hero versus villain story but, this time, all of the protagonists are smart. Finally, there is a young-persons film out there whereby, upon leaving, everybody in the cinema wants to learn science and get into University, rather than pretending to be an Ice Queen or a Snowman.

The characters are real but the story feels even realer, making it almost impossible not to find yourself gripped at every moment. When Hiro's brother dies, you cry; when you find out Callaghan is the evil man, you boo; when it ends, you applaud – but, it's fine, because you're not alone. Every single person in the cinema, no matter their age or gender, is going through the same rollercoaster of emotions.

Should we be surprised that this is the case, though? After all – Disney has gotten people of all ages singing to Frozen and laughing alongside Wreck-It Ralph within recent years, all of which had lower budgets.

A review of Big Hero 6 couldn't go without mentioning the lovable character Baymax – a plus-sized (yes, you read that correctly – he's FAT) robot originally designed to improve healthcare, made by Hiro's brother before he died. His rotund exterior and comical one-liners, delivered in perfect monotone, make for laughs through-out the film which is important when the crux of the film is based on the fact that somebody young has died (generally a storyline not designed for laughs).

It would seem that Disney has achieved perfection all round – they have designed a new, lovable character, which is 'controlled' by a group of highly intelligent young people who try to save the world. What more could you want?

No matter your age, it's worth popping down to your local multiplex and give Baymax a visit this winter. You're in for a perfectly crafted hour and a half which you will stay with you for quite some time.