Review: Through The Keyhole (Christmas Special)
Keith returns with some festival cheer.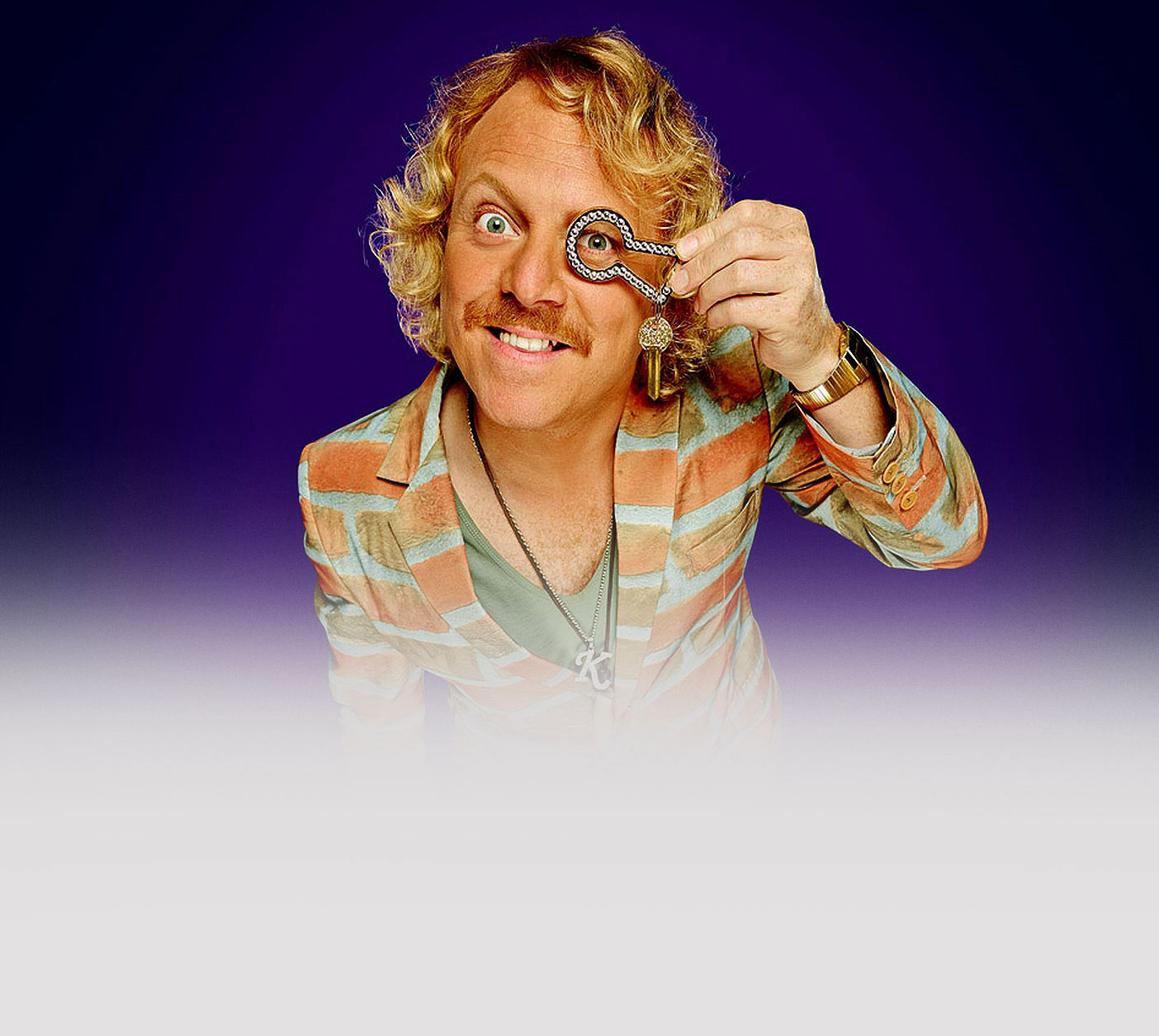 FopeJegede
W!ZARD News Author
Tweet
If you're struggling to get into the Christmas spirit, ITV's 'Through the Christmas Keyhole' probably won't do the job but it will spark an intense gratitude that Keith Lemon has never visited your home. The antics are back in this Christmas special as the host Keith Lemon explores celebrity houses in search of clues to help the guessing panellists but more often than not, he ends up making a fool of himself. To reflect this festive theme, the host is joined by his friend Carl dressed up as an elf. It's not as cute as it sounds – this so-called "little helper" ends up causing more trouble than the cheeky host. He pretty much spends the whole episode prancing around people's gardens getting drunk on eggnog, wearing celebs' underwear and even manages to kill someone's pet duck. Not quite the happy holiday feel they were going for. The comedic element, however, is unsurprisingly top-notch.

'Through the Keyhole' is always brought to life by the celebrity panel and this episode is made up of X Factor judge Louis Walsh, actress Kym Marsh and presenter Jonathan Ross. Their first challenge is to demystify the identity of the owner of a gorgeous mansion in California. Owned by actress Jane Seymour, her home is likened to a holiday resort featuring a golf course, a Jacuzzi and an ocean-view pool. So despite the fact that it's a Christmas special and it's cringey Christmas jumper galore here in Britain, Keith Lemon poses in bright red swimming trunks as he lounges by Seymour's glamorous poolside: it is not the prettiest of sights. Panellist Jonathan Ross provides a lot of the humour in this episode, particularly when he comments on Lemon's habit of actually getting into every bathtub he sees in the homes he visits; his exact words being "I bet when you get out of the bath, it looks like someone's strangled a hamster".

Next up is the beautiful country house of choreographer and dancer Louie Spence, described by Kym Marsh as "masculine but with a feminine touch". To perhaps give a flavour of Spence's flamboyant nature, the host rummages through his wardrobe and ends up trying on a cat suit; he unsuccessfully attempts to be sexy. Things get even more disastrous when Louie Spence comes onstage and Keith Lemon tries – and fails – to do the splits alongside the vivacious dancer. With Louis Walsh and Jonathan Ross each grabbing one of Lemon's legs to help with this attempt, the result is a lot of falling over, ripped trousers and a whole load of laughter.

It is at the home of Louie Spence where the unfortunate incident with Carl and the duck occurs; Carl's apology is questionable as he tries to alleviate the grief by cooking the duck (named Gaynor) and presenting it to Louie Spence. The mishaps with farm animals continue in the rural, rustic home of Alex James (Blur bassist and Cheesemaker) where the host fails to charm a bunch of chickens. This house is described by the panellists as "artistic, male and perpendicular" – the last word is given by Jonathan Ross who ardently defends his description while Lemon asks if perpendicular is a dinosaur. There is much playfulness in this episode as is expected and although Jonathan Ross is the only panellist who is particularly fun to watch, the silliness of the host is enough to keep you giggling or at least, shaking your head in disbelief.